A glimpse of the 2020 Nashville tornado damage...​​​​​​​
Monday night around 12:45 AM I was awoken by an emergency alert on my phone as the tornado sirens began ringing in the background. My dog began howling as I jumped out of bed and I ran downstairs with him close behind. I took a quick look out the front door as I headed to the basement and could see flashes of light in the sky similar to heat lightning but something felt wrong...I could hear popping sounds and my electricity was surging. By the time I got to the basement and turned on the tv the tornado was already in the Germantown area and headed toward the Donelson, I began desperately texting several girlfriends who lived there. 
On March 3rd an EF-3 tornado with winds up to 165 mph tore across the Nashville area through Mt Juliet and onto Cookeville, Tennessee. I knew it was bad based on the news and layed in bed the rest of the night watching tv until the photos started coming in by day break. In the days that followed so many volunteers assisted in the recovery that many recovery teams who had traveled from out of state were sent back home because the work had already been done. The people in this city are amazing and it is why we are proud to own the #NashvilleStrong!
For 35 years I lived in Florida and never experienced an actual hurricane, in Nashville I have experienced two natural disasters, the flood of 2010 and now the Tornado of 2020. Until you have seen a disaster zone face to face you will never understand internally the true impact it has, the sadness it creates or the gratitude for life. Mother nature is not biased with its ability to destroy. 
Several days after the tornado touched down I went out with a friend in hopes of helping those less fortunate with the cleanup and to document the damage. By day three I mentally couldn't do it any longer. I was feeling extremely guilty for some reason (survivor guilt), I was sad for the victims and I had no desire to capture people in this vulnerable space. While I do have a few photos here showcasing people, they allowed me to capture them in the moment, it was not something I set out to do nor did it feel comfortable.
Below are some of the images taken in the Donelson area around Lumar Lane as well as Stafford Drive near Donelson Christian Academy, a school that was completely destroyed in the storm.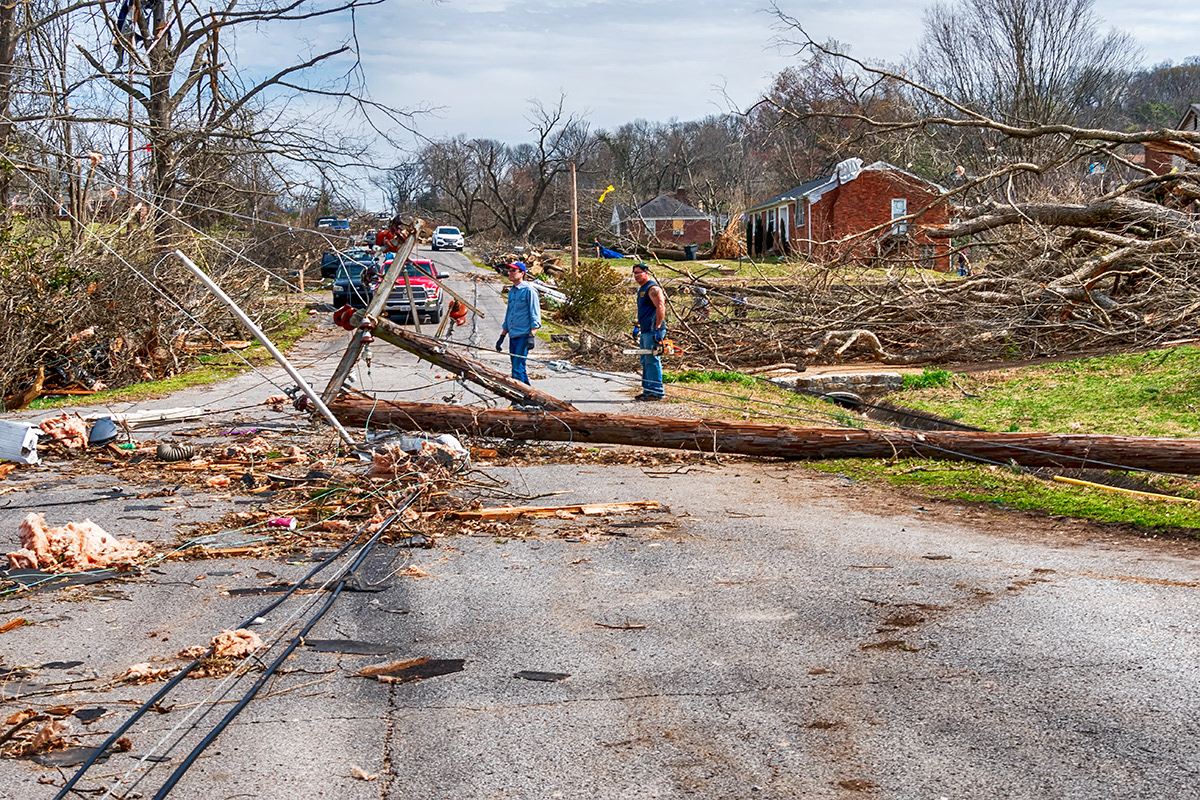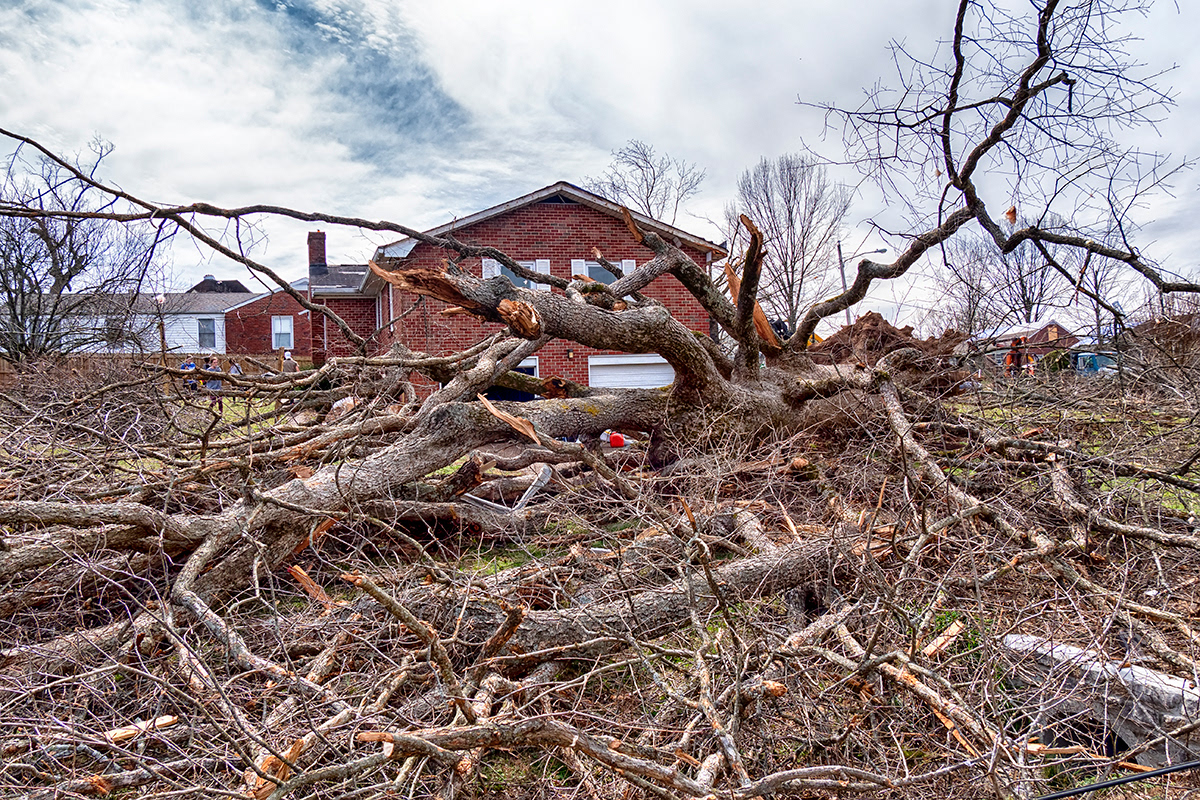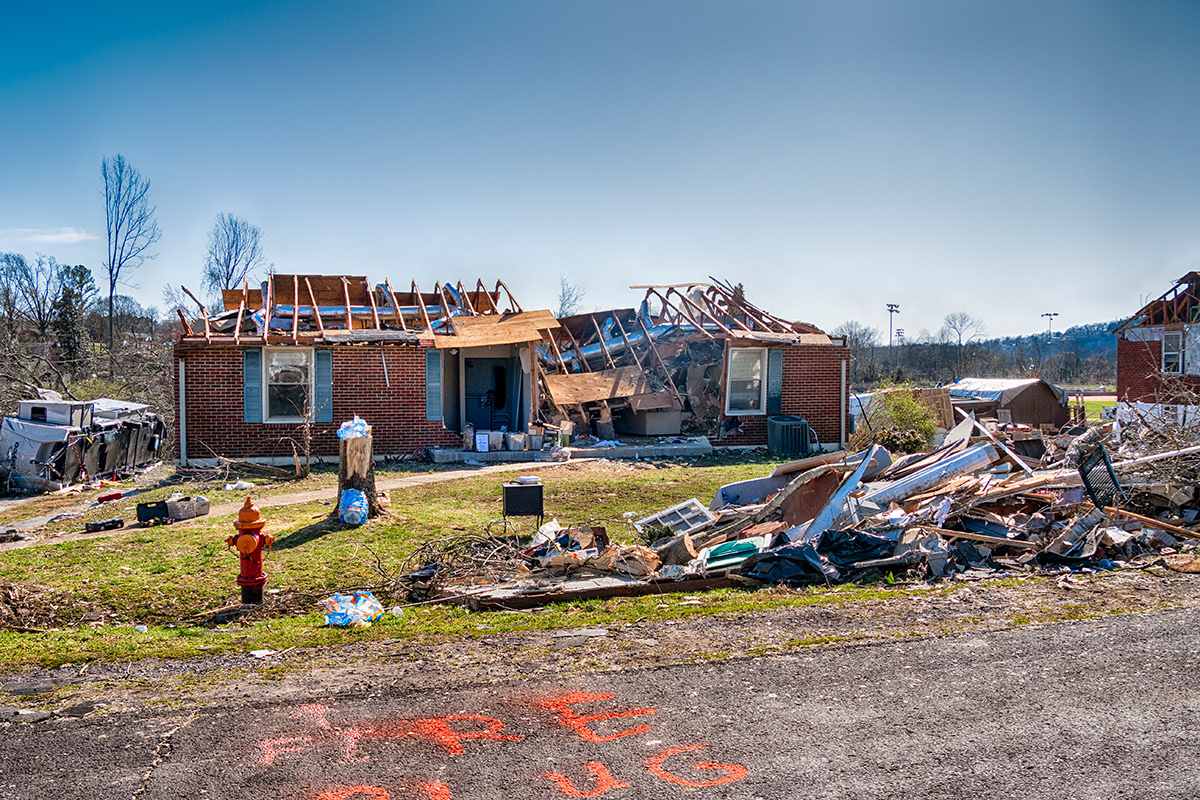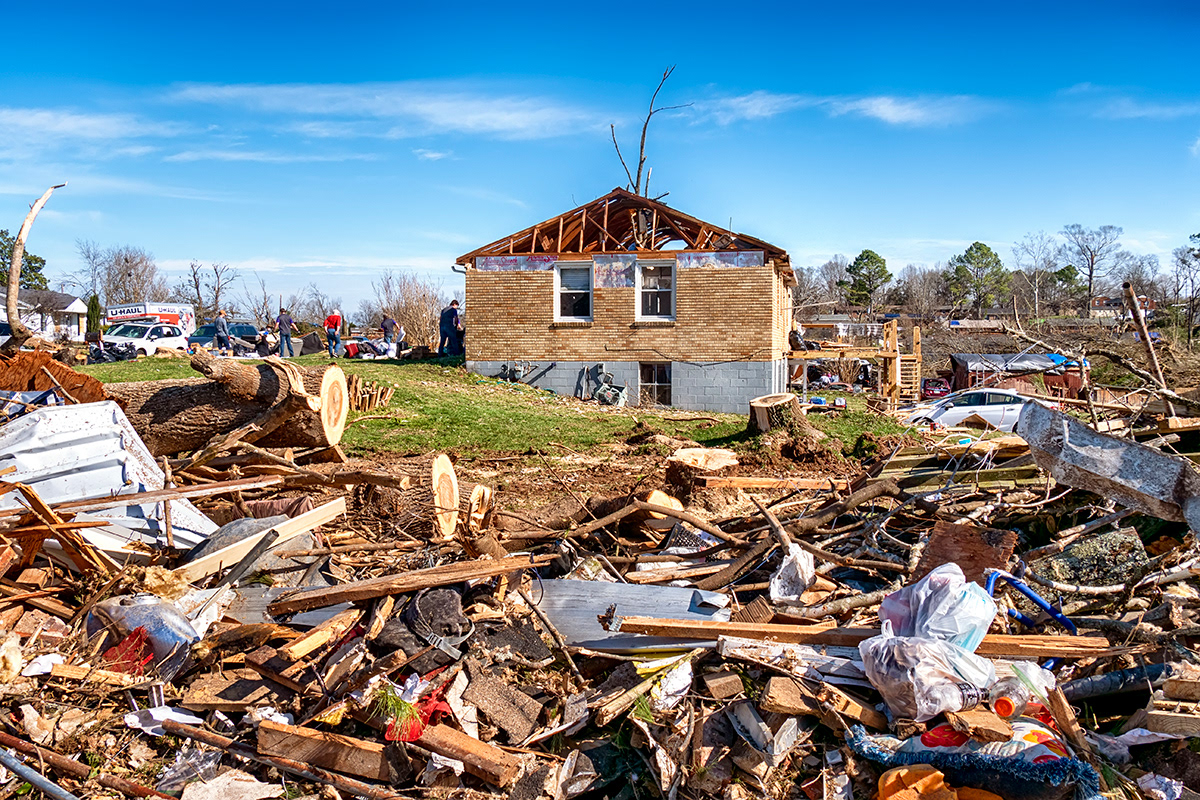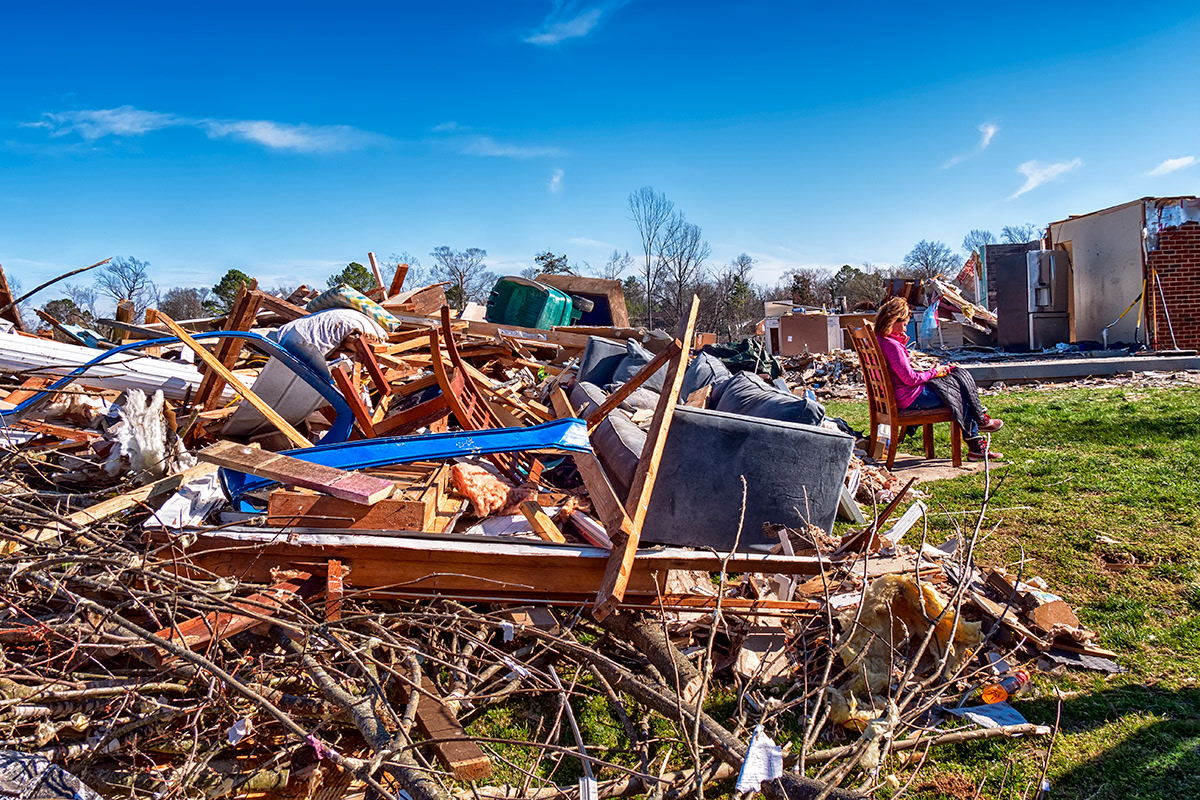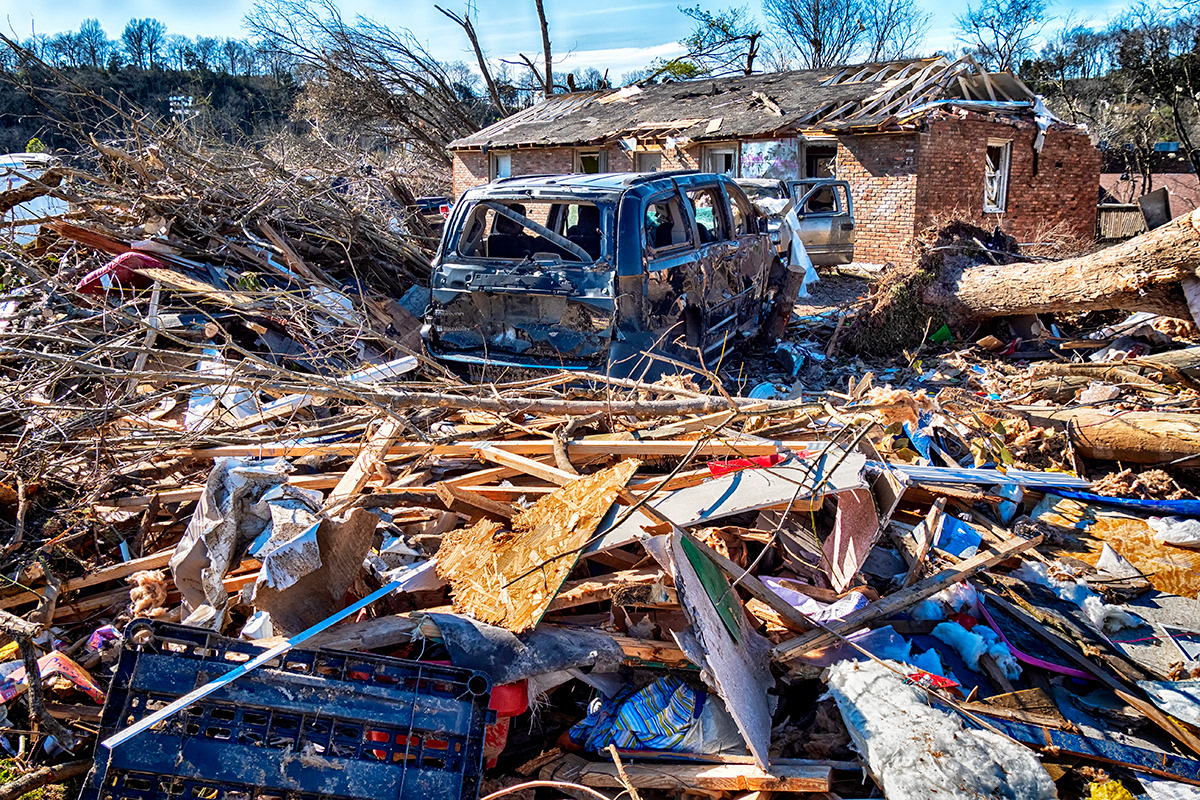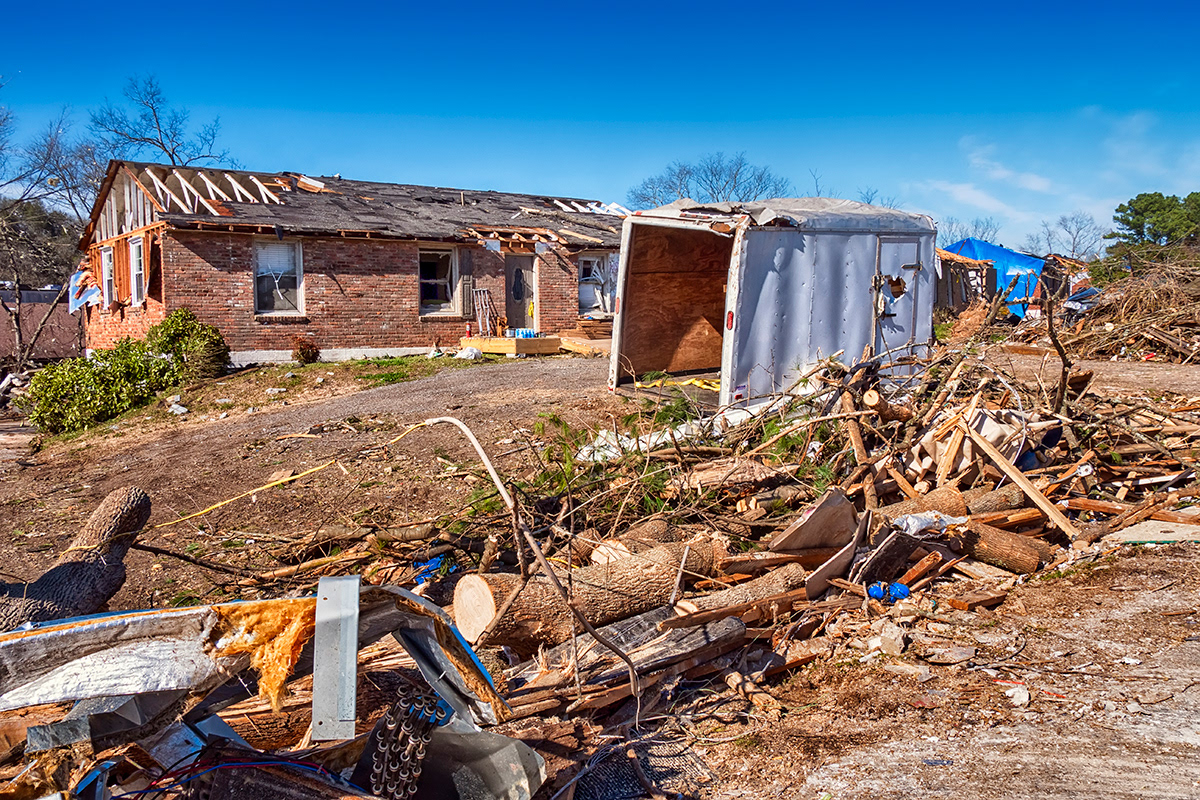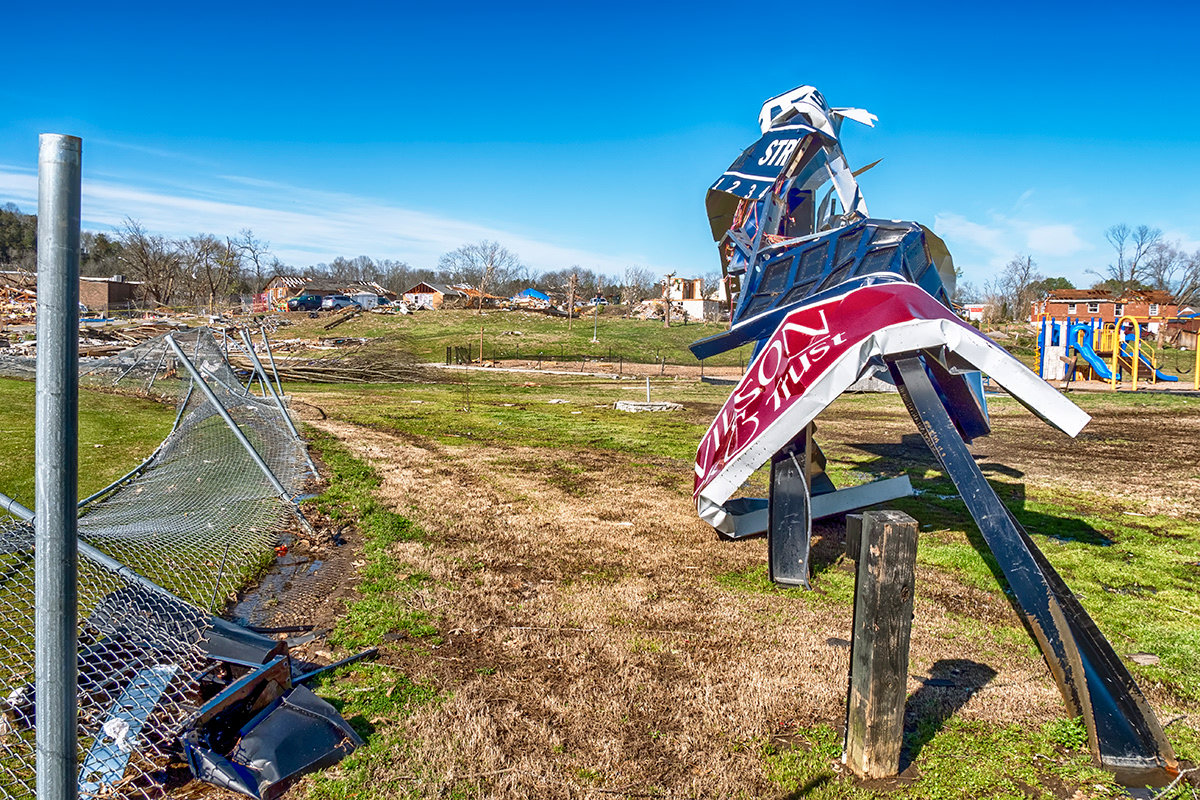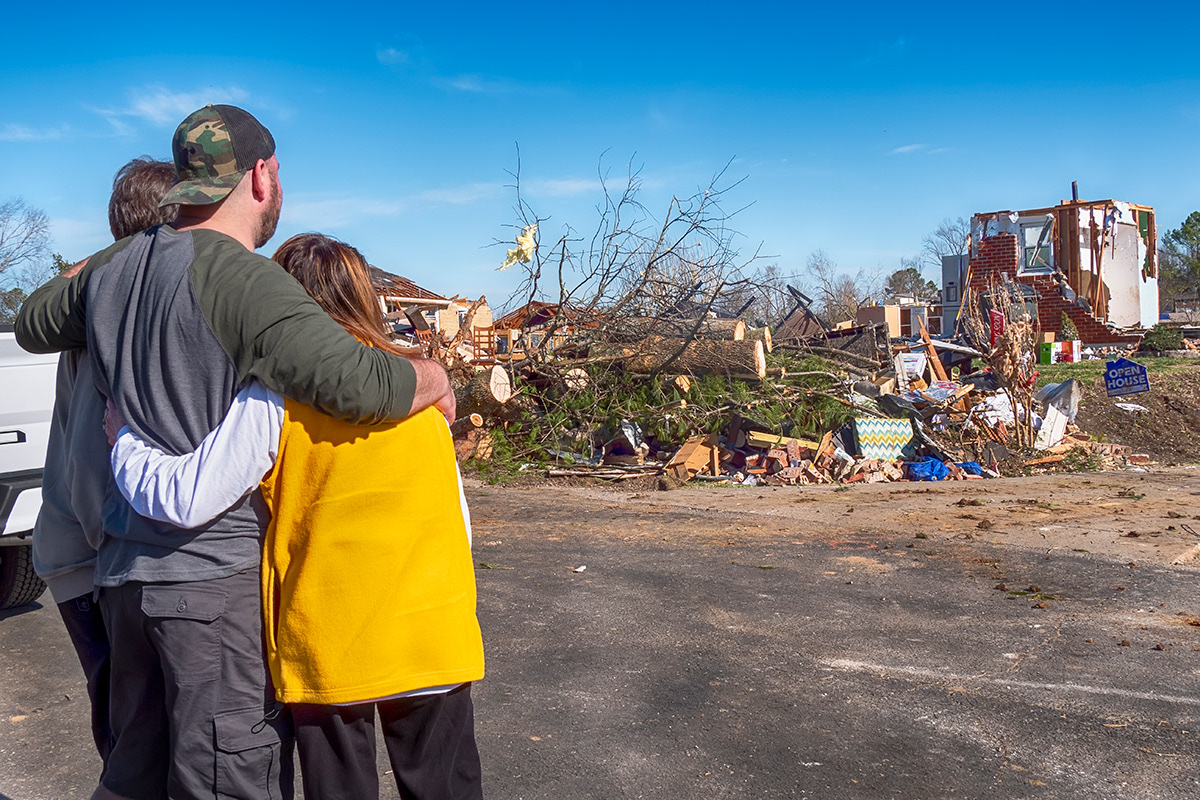 (Above) Homeowner Hunter Briley shared his story with me about how he was trying to get his dogs down in the basement when the storm hit, his parents had just arrived to see the damage when I caught this photo of them hugging their son in disbelief.
On Saturday I walked around what is known as the Five Points area in East Nashville documenting the damage along Holly Street. By this time there were hundreds of volunteers in the area and much of the debris had been piled on the streets. There were volunteers, demolition crews, electrical teams, police, insurance adjusters and so many others working to help these people with recovery.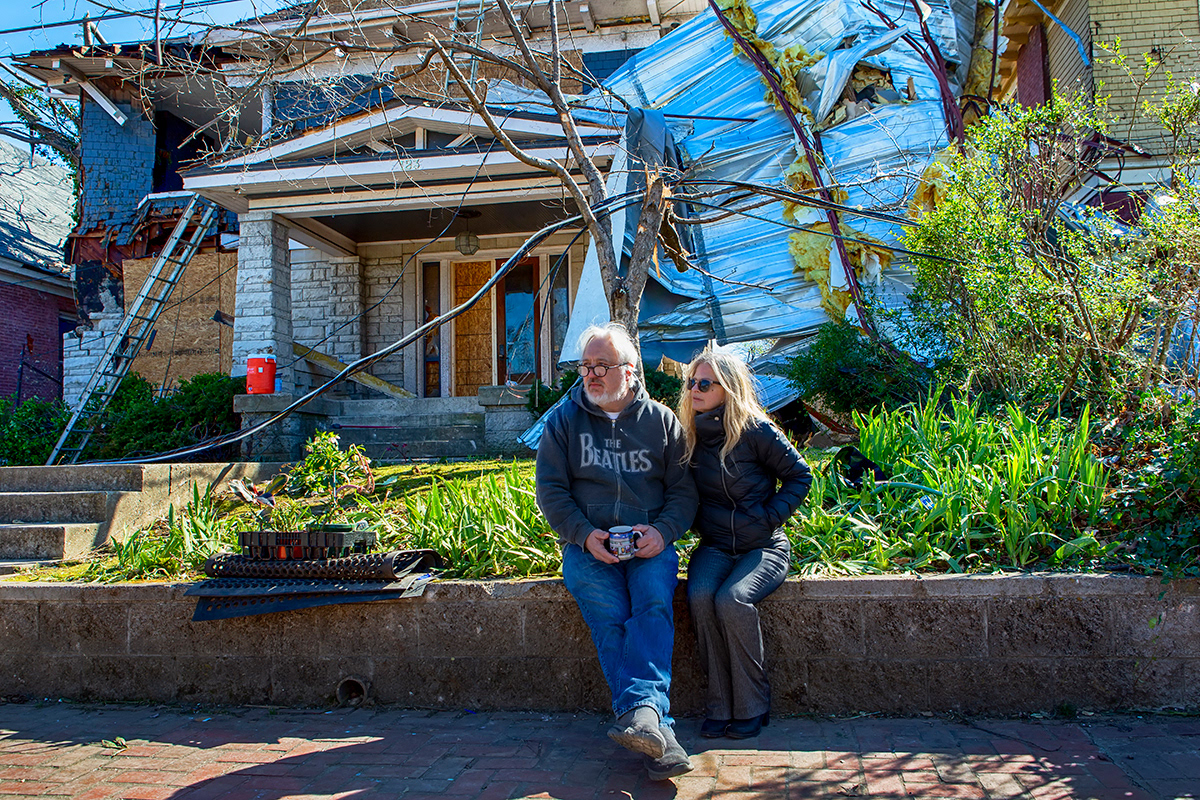 (above) It was here I ran into Jon Kent and Lisa Goodpaster, owners of the building behind them. The metal roof wrapped around the side of their building like paper was likely blown from the closed down dollar store a block or so up the road. Their FLWR Flower Shop tenants were not there when the tornado hit. My friend Bryan had a drone and we were able to take some still shots from above for Jon to give to his insurance adjuster for help with his claim.
Here are some of the other images I took in the area that day…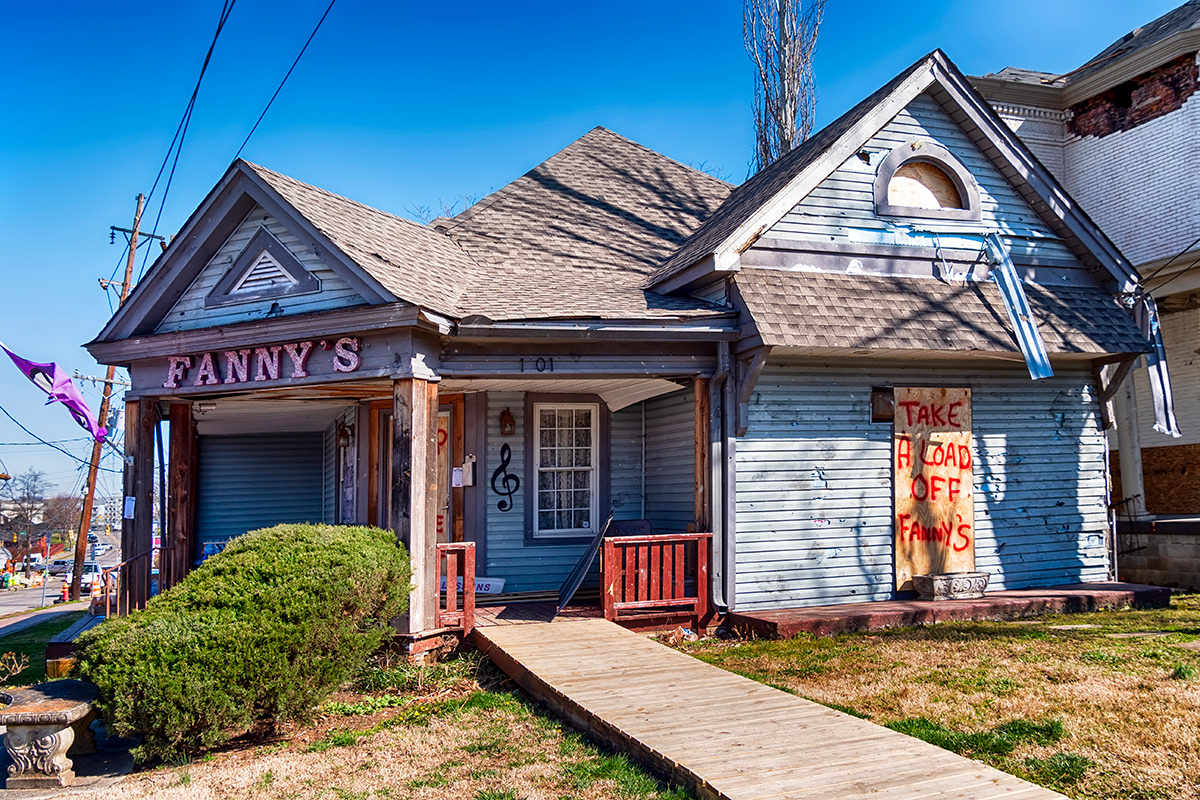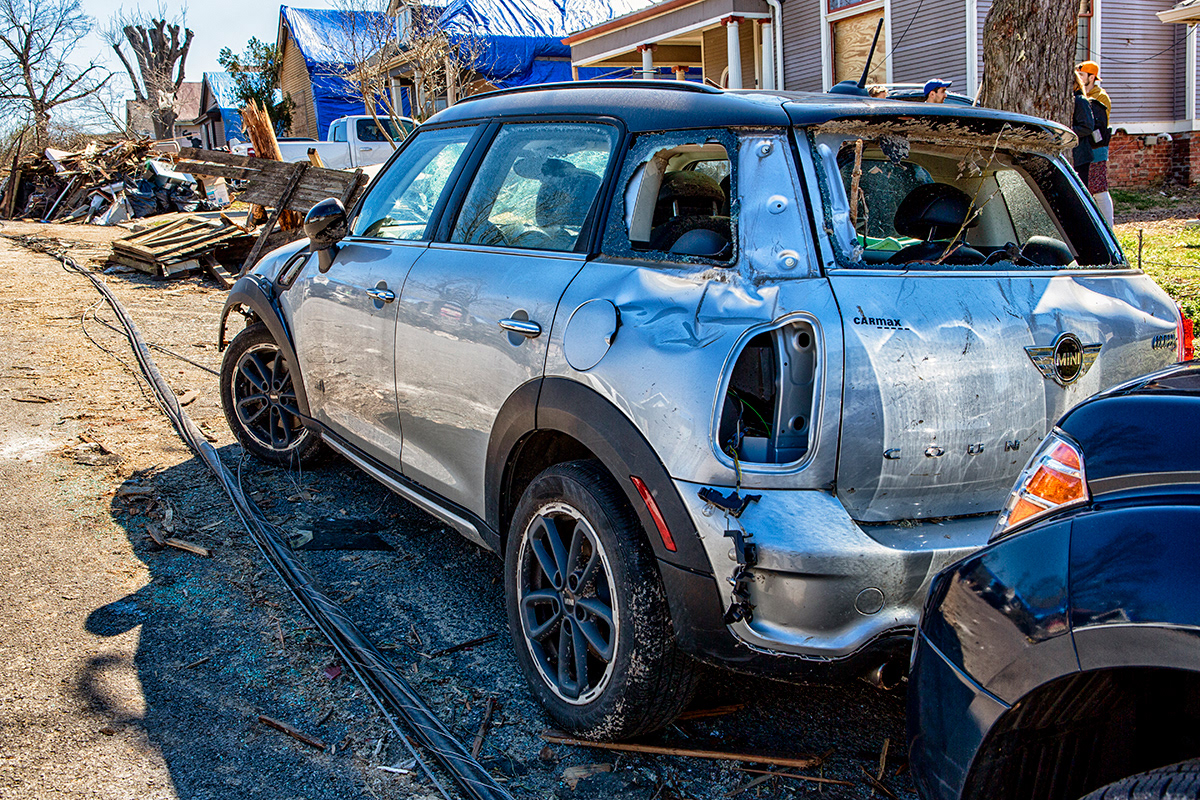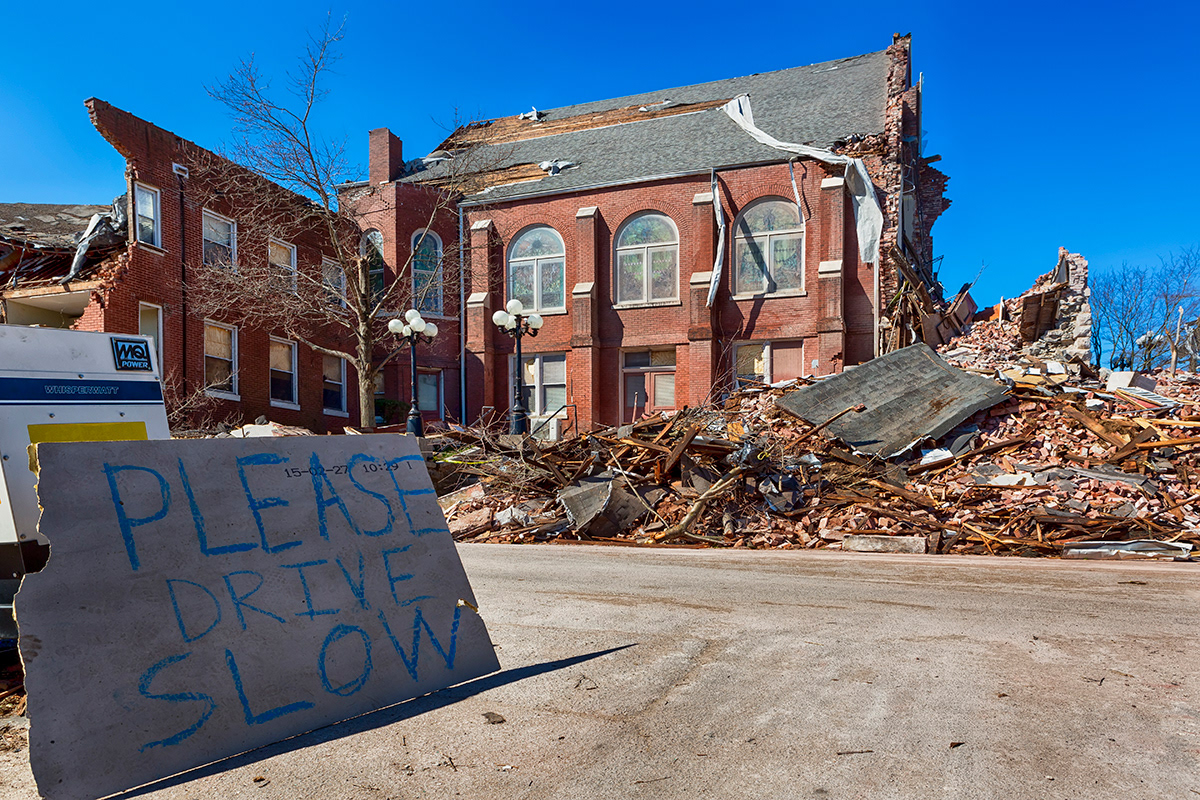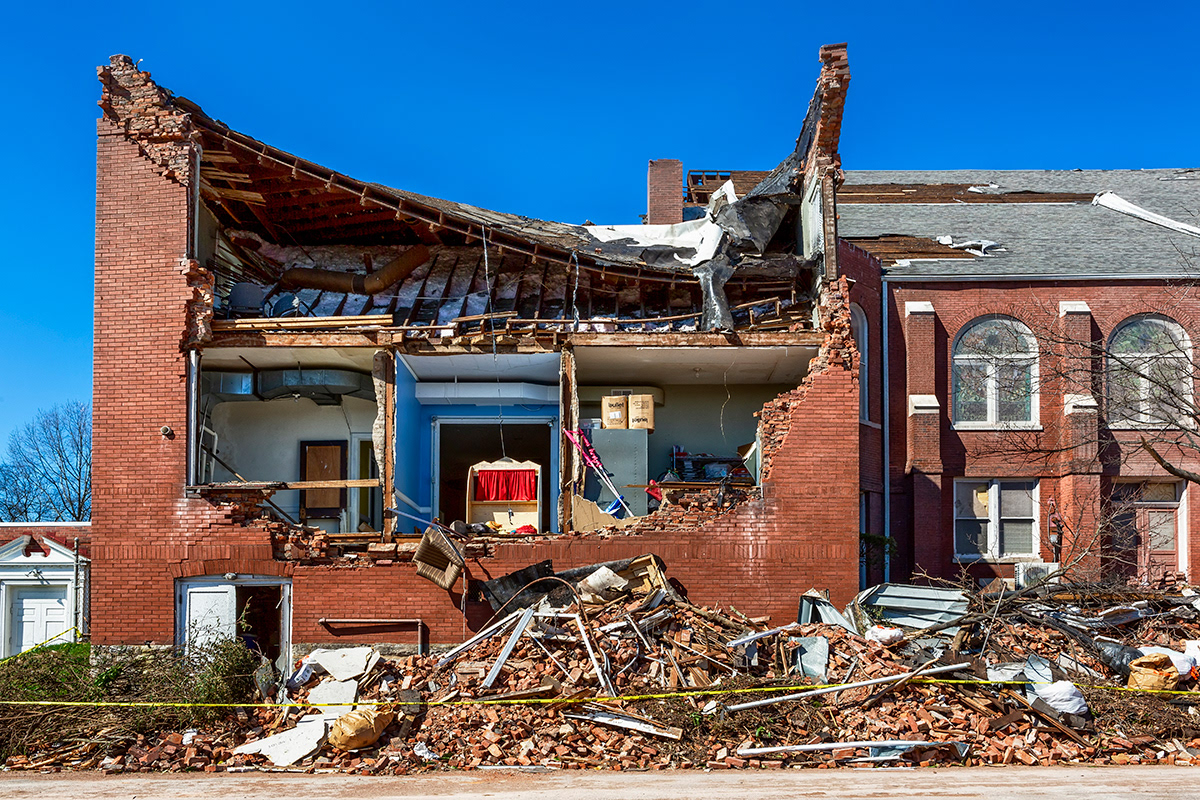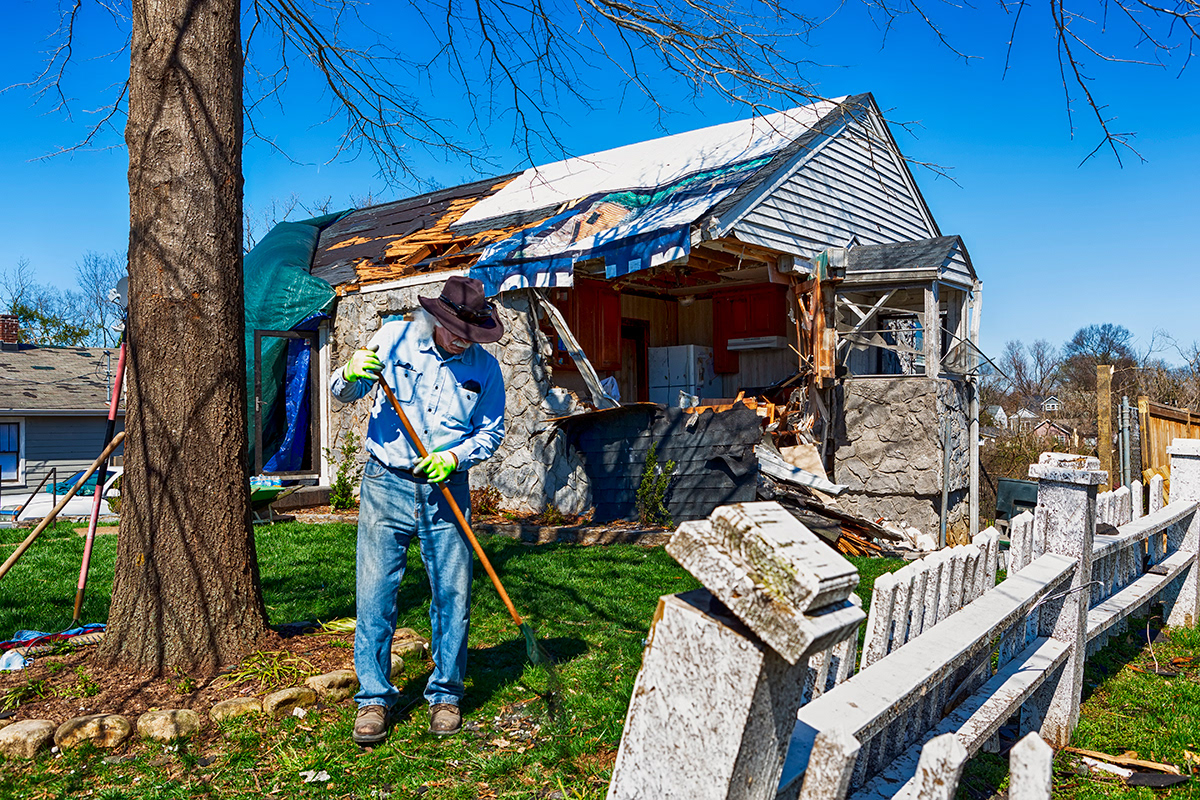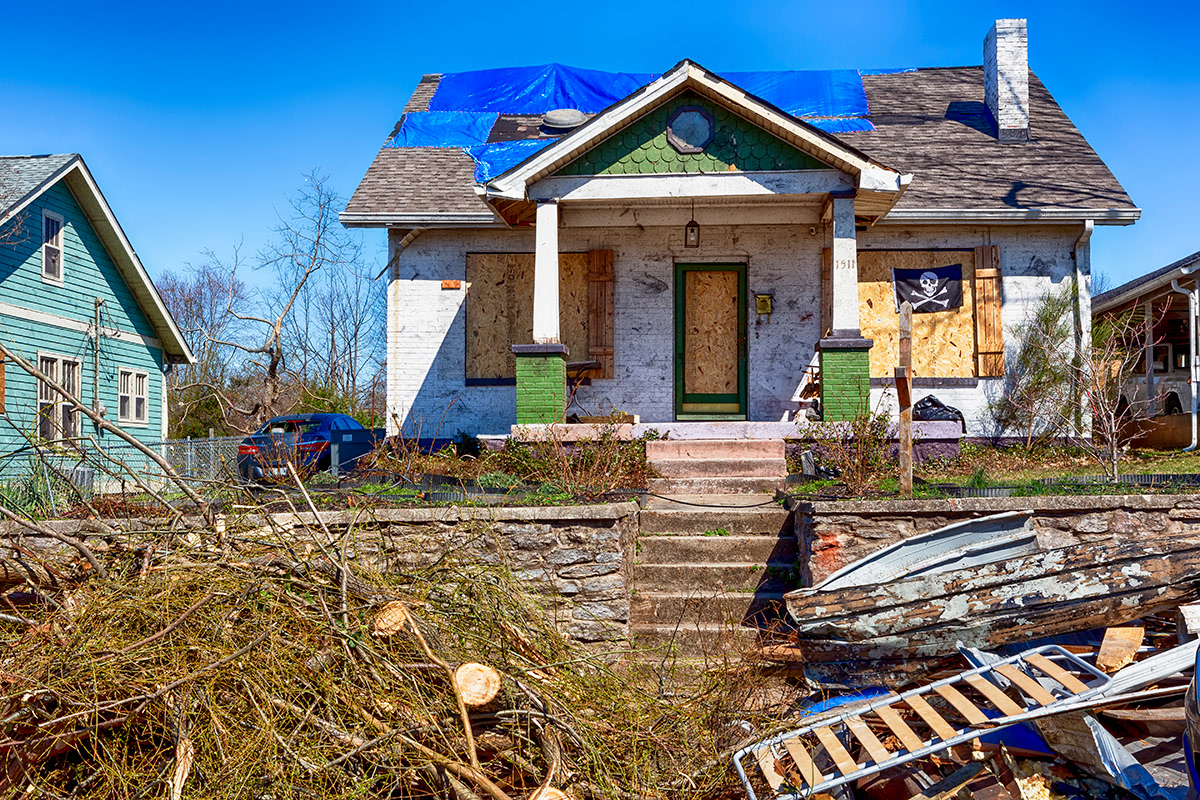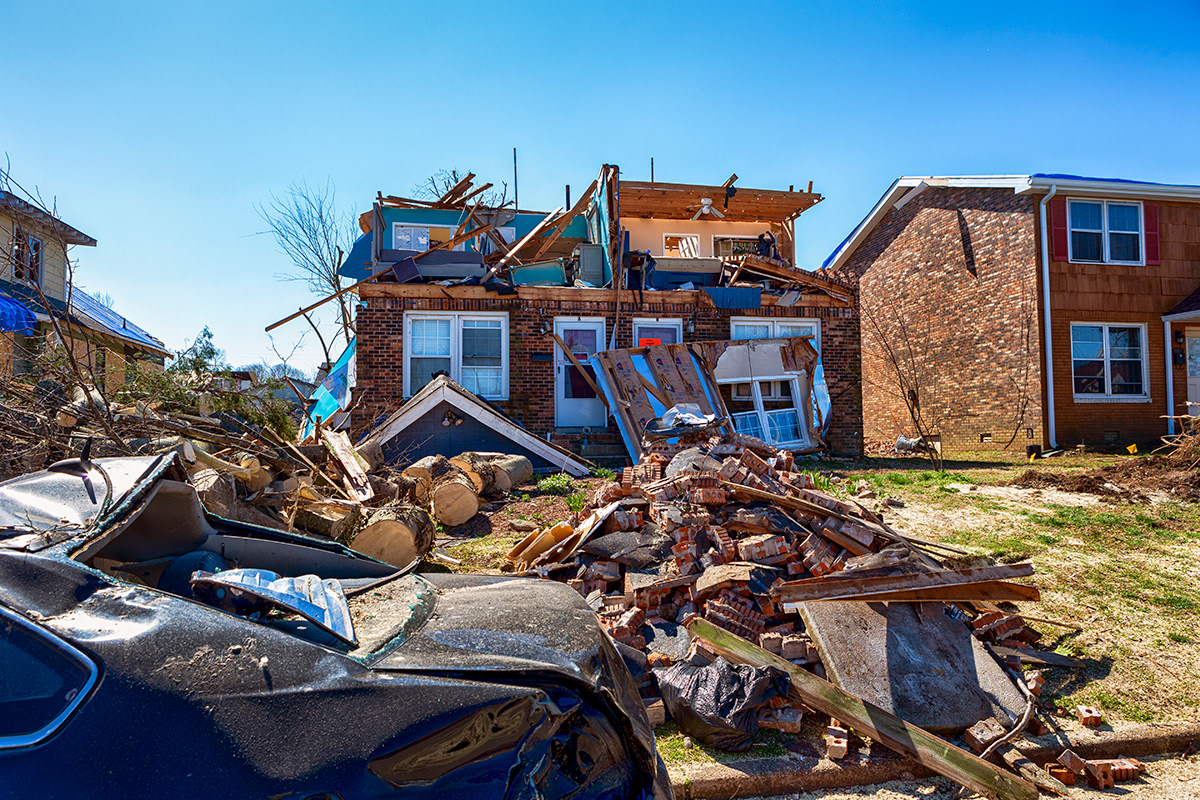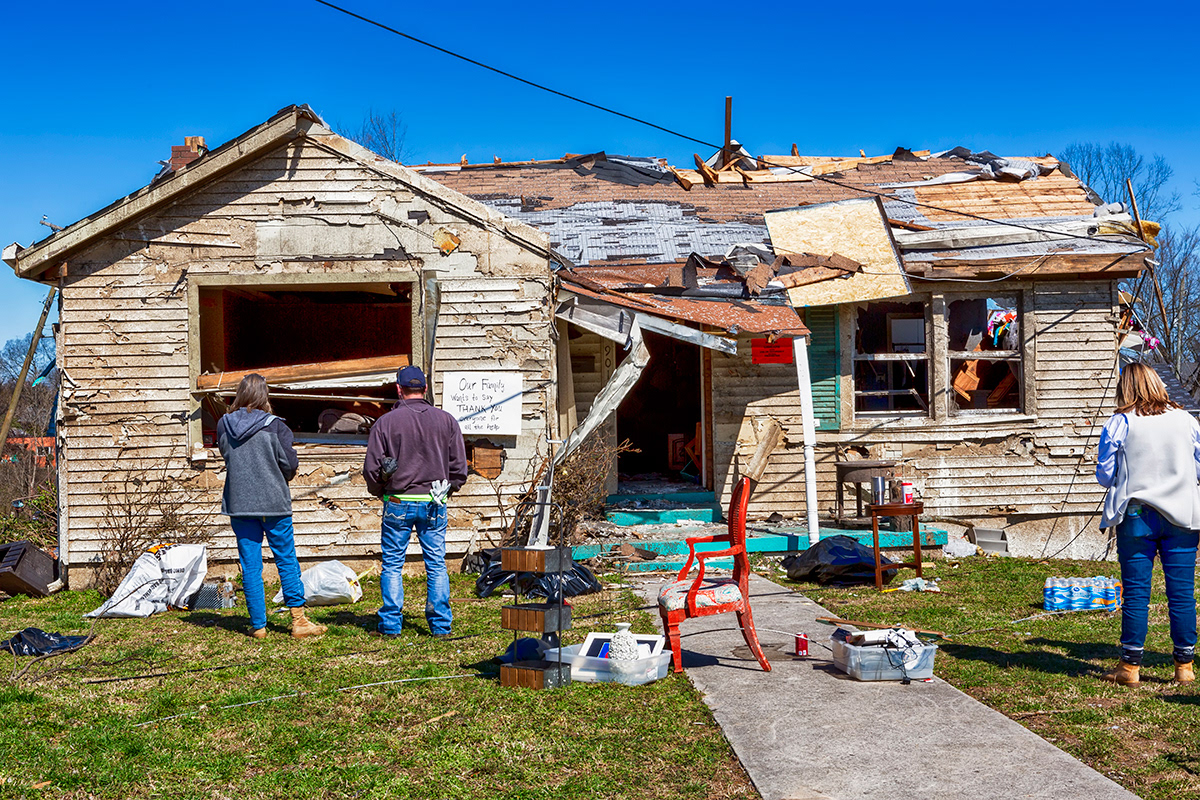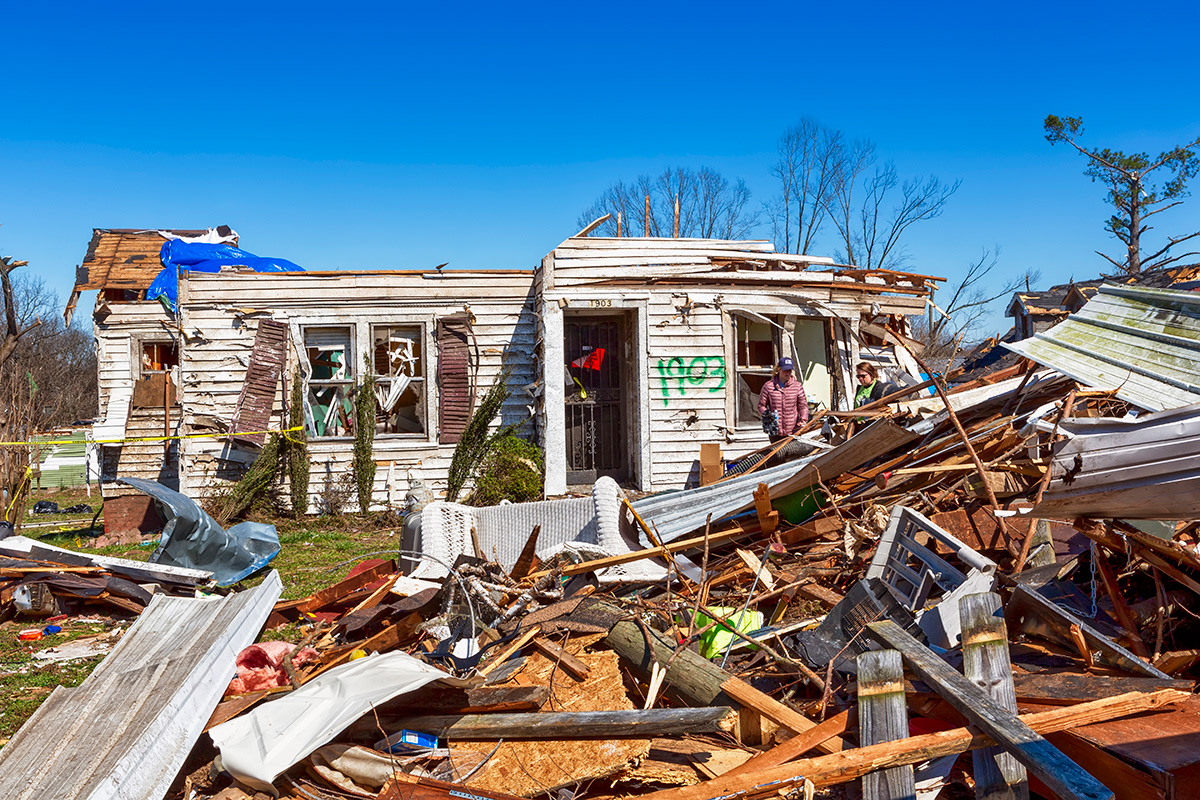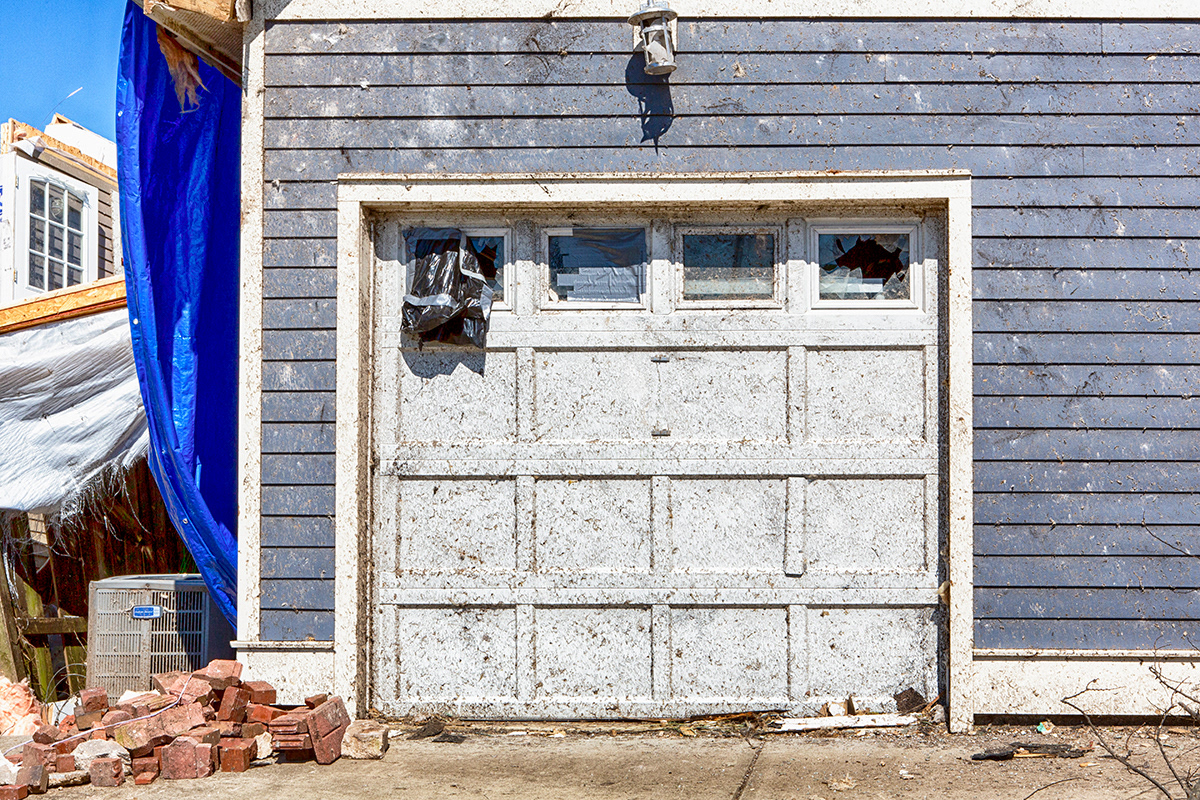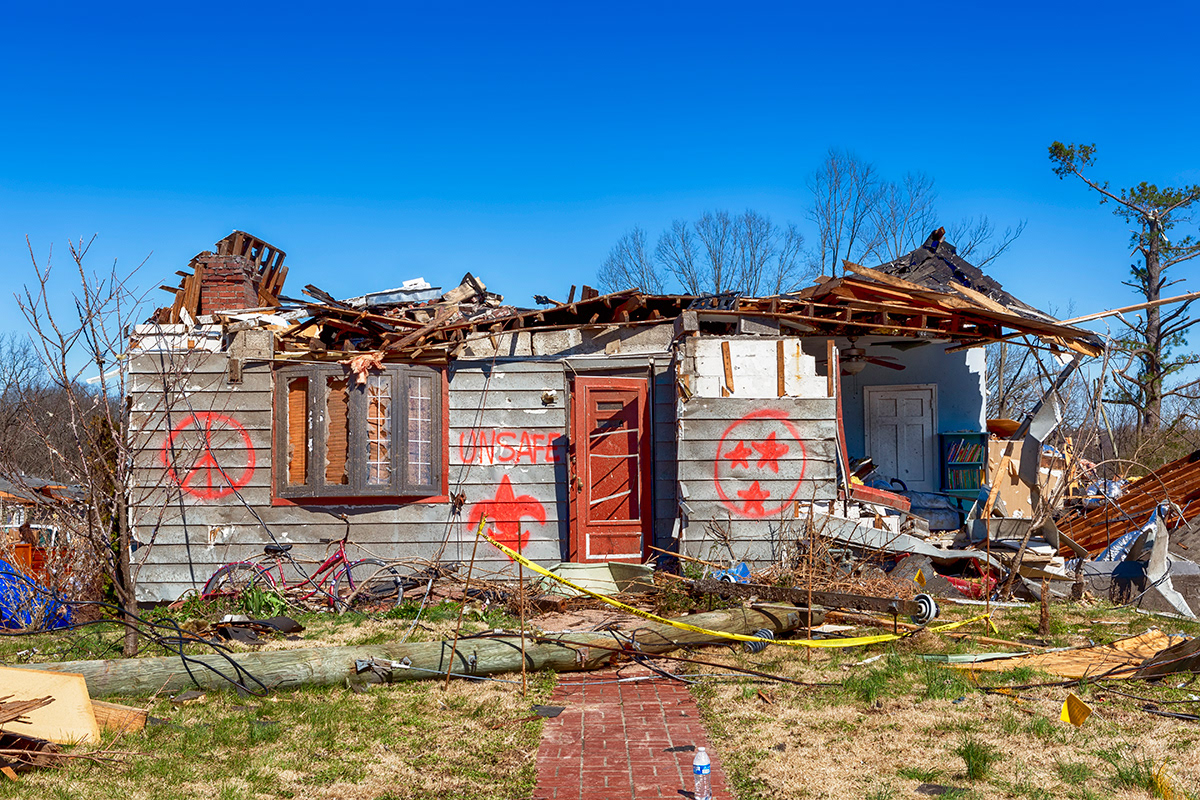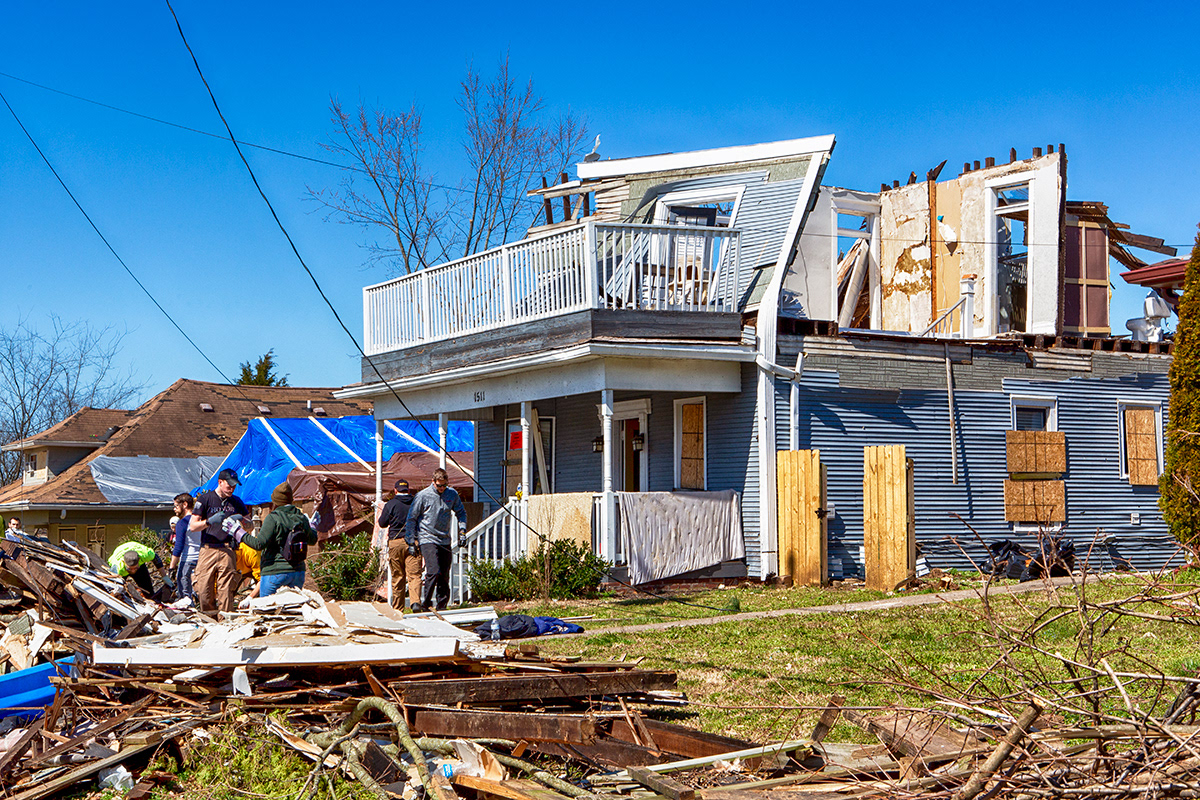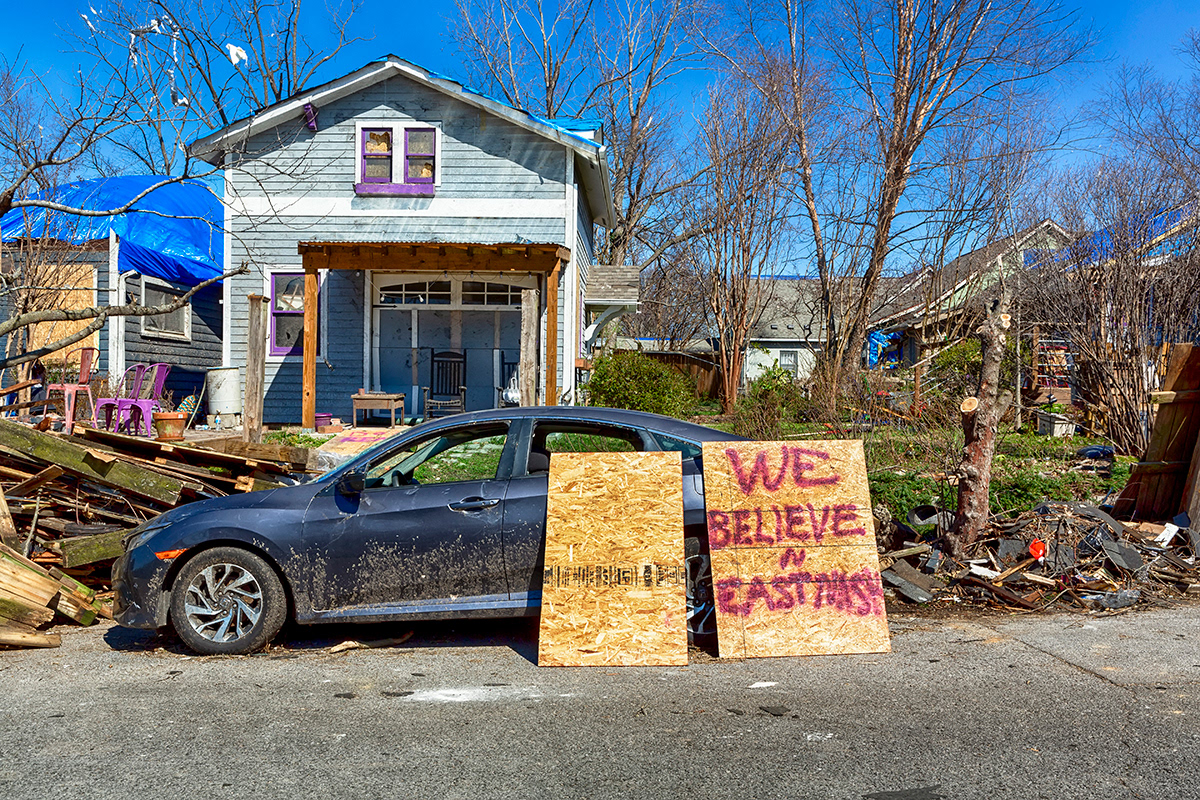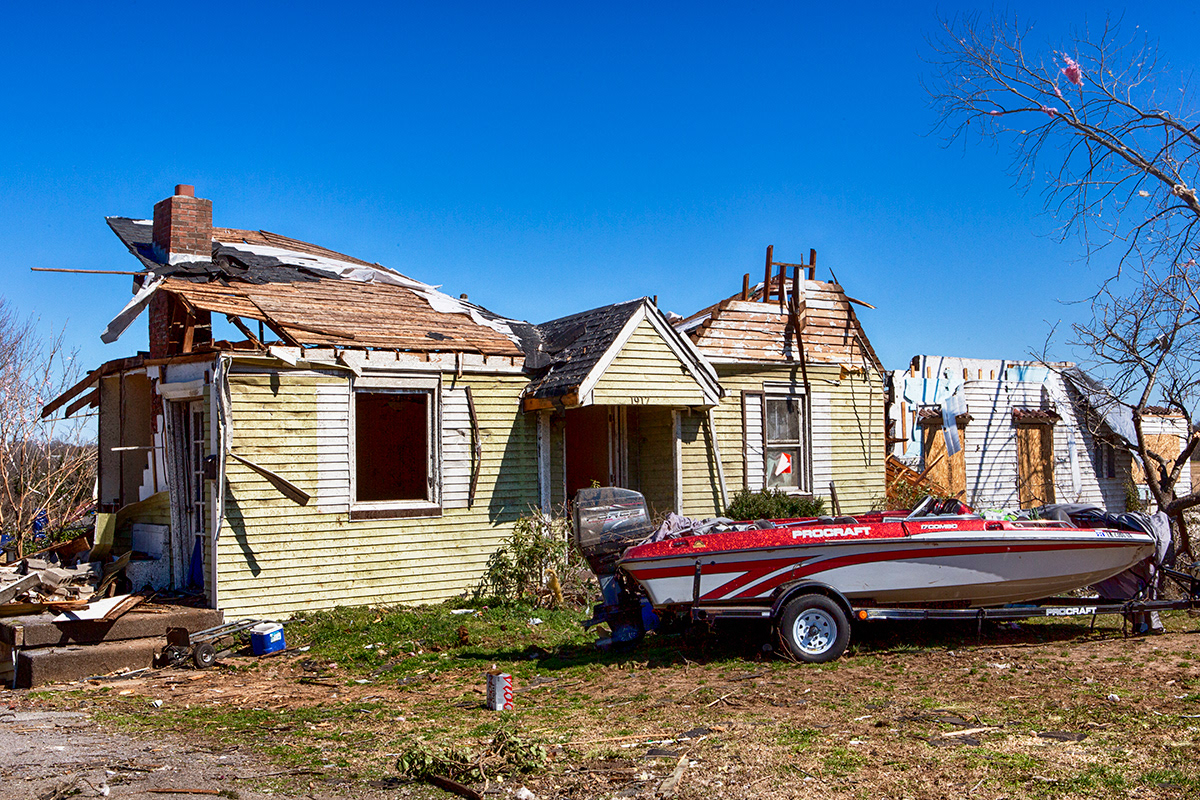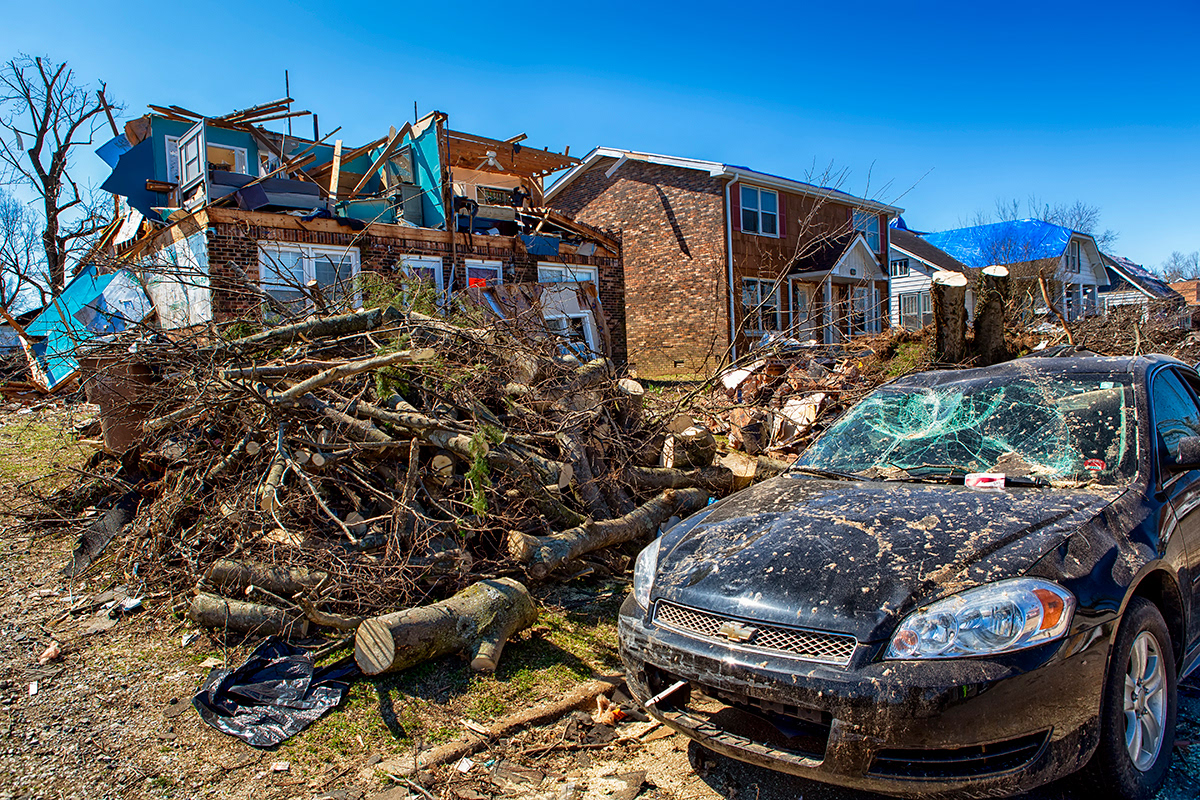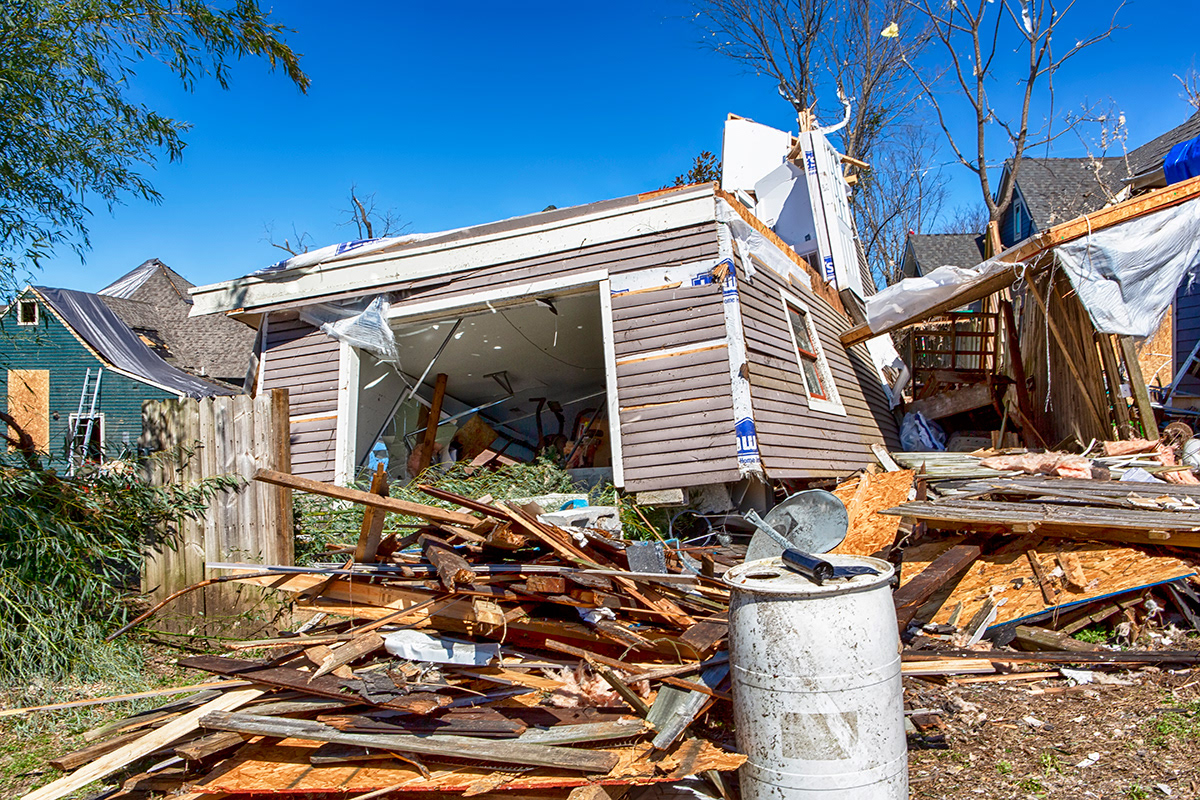 Journalism was my early path in life but I learned quickly I would need to have the ability to share and showcase sad, painful and uncomfortable imagery, something I just don't have the ability to mentally handle. As a peacemaker and HSP I find myself falling victim to deep sadness that is difficult to overcome when exposed to these kinds of situations. Moving forward my goal is to share the rebuilding in these areas as well as the others in North Nashville, German Town, Mt. Juliet and Cookeville. Some of these areas were hit much harder than where I spent my time and although there are 25 confirmed deaths, I am amazed how many survived.
I am sharing these images now in hopes that people who do not live in the Nashville area might be open to donating money so that these people can find the help they will need to rebuild. Please share and spread the word...
*Here is one of many organizations accepting
donations
!